Why Buy a Central Vac?
About Central Vac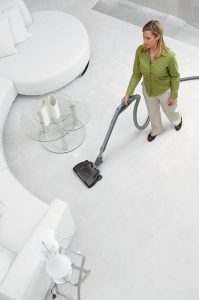 Central vacuums systems are built-in vacuums that link a hose and electric power brush to a central power unit with a collection canister. Special pipe is installed through interior walls, crawl spaces, attics or basements to connect the power unit with low-volt wall inlets.
A central vacuum system features three basic components
power unit
piping system and inlets. Inlets are the connections in the wall where you plug in the hose—usually one inlet for every 750 square feet of living space
A hose, attachments and cleaning tools
The power unit that includes the system motor and collection receptacle is usually in a garage, basement or utility room. The motor provides up to five times the cleaning power of a conventional vacuum. And, because the power unit is outside the living area, it does not exhaust inside the house to stir up more dust, dirt and allergens.